This is a special 25th Anniversary Celebration of our 501(c)(3) non-profit organization.
Dear Friends,
Linda Burhans had me on her Podcast show on FEBRUARY 15, 2022. We talked about DAR, Genealogy and finding your roots. It is pretty fun and there may be some info in here that you or a friend or relative may need to explore for further research ideas. So, if you have 30 minutes, please go to this link, and share if you would like to – i am working on my 2nd family genealogy book – and the stories and photos just keep "showing up". I think our ancestors are helping me to discover more and then to move on to the next chapter. The family treasures are amazing, and we have to collect these before they become history's mysteries.
Listen to the "Connecting Caregivers" radio show from Saturday Nov. 21, 2020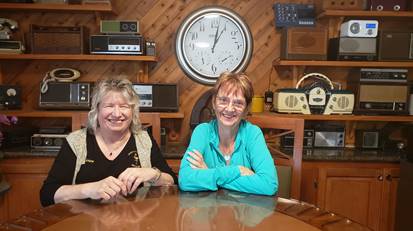 Book Signings:
Come to any of these events to have your copy of "The Dementia Caregiver's Little Book of Hope" signed by the author. Books will also be available for purchase!
Grand Villa Health Fare - November 26, 2013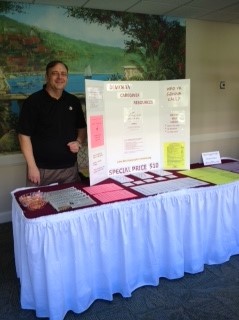 Jeff at St. Mark's Health Fair Event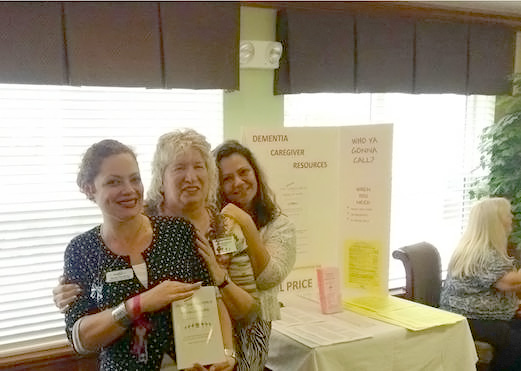 November 2, 2013 Educational Event
Book Signing at Bon Secours Place - October 2

Donate Now to Enhance the Dementia Caregiving Journey!

Karen Truman; Peter Rabins, M.D., M.P.H (Co-Author of "The 36 Hour Day")
Peggy Connelly (Director of Memory Care Sagora Senior Living); and Dale Davis (Community Liaison for Elder Law Attorney Sean W. Scott)
THESE ARE MY FOUR TAKE AWAY POINTS:
1. Dementia starts in the "Smell Memory" part of the brain.
2. All dementia's look alike.
3. 30-60% of Alzheimer's Disease is under "Genetic Influence".
4. His final word is that the treatments we have today "Stink".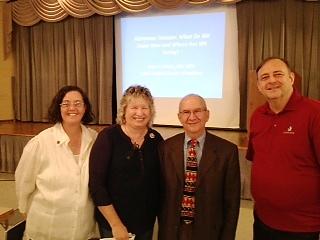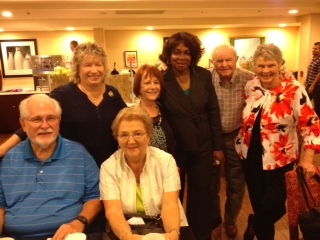 ---